Anyway, I took the test a while ago and I got ENFP. I'm happy because I'm the same type as my favorite character, Izzie! And one letter away from my other favorite, Lexie! Anyway, here's the chart I made (someone had to eventually):
[
Click to see the types!
]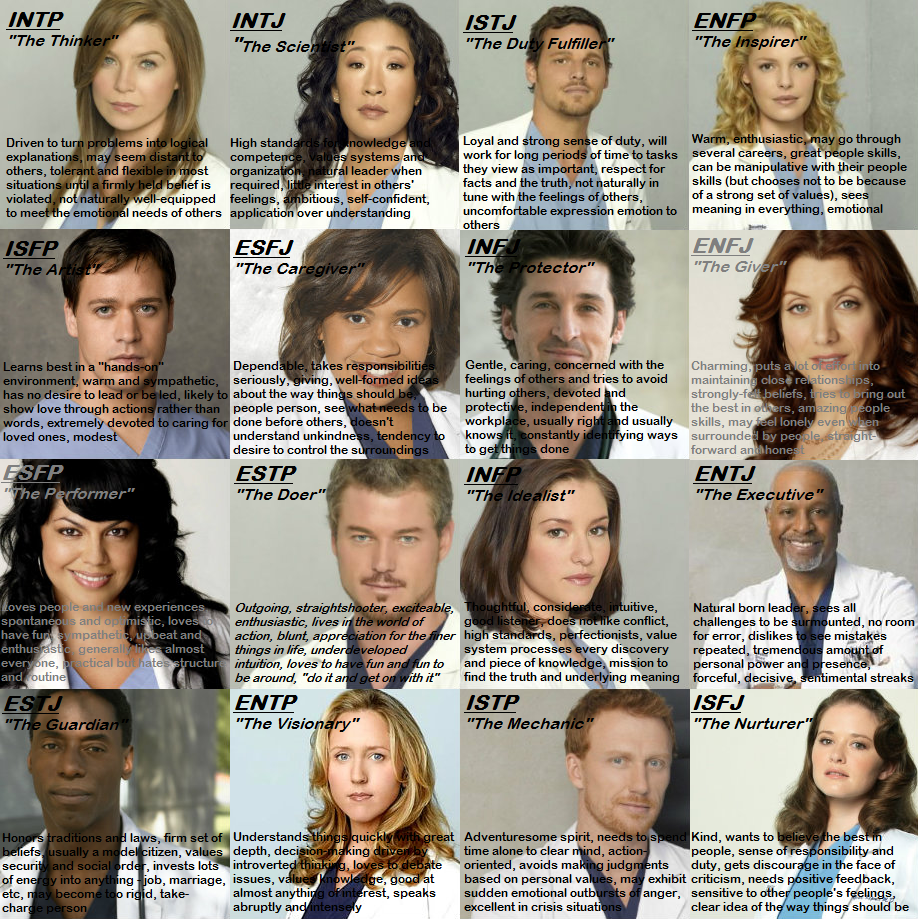 If you want to find out what type you are, feel free to take this test: http://www.humanmetrics.com/cgi-win/JTyp
es2.asp
And here is a a link to all of the types with a detailed description: http://www.personalitypage.com/html/port
raits.html
If you know what type you are feel free to comment what character you have. (: And if you disagree with my judgment, feel free to discuss it with me. It took me forever to figure this out so I'm too lazy to change my mind though lol. But I can definitely see some characters as different types (iffy about Hahn as an ENTP).
Also brownie points if you post with an icon of what character you are!
So I finally typed all of the characters successfully! Man, what a relief (April is so out of place here lol). Concluded all of them myself. (: Although, some of them were fairly easy (Cristina as an INTJ is so obvious).
Current Mood:

energetic

Current Music:

Snow Patrol - Make This Go On Forever